(BURLINGTON, NORTH CAROLINA) With the start of their 2023 campaign only days away, Paylor Motorsports and driver Tim McCreadie are excited to welcome Integrous Risk Solutions on board as a valued marketing partner! Integrous Risk Solutions is a rapidly growing, mission-driven risk management and security firm. Not only is their company disabled – veteran owned, but is primarily founded to support military veterans and former law enforcement officers nationwide.
Integrous provides armed security for professional sporting events and corporations, along with DHS and FEMA contracts all over the United States. As a risk management and security firm, they currently have over 120 employees and ALL of them are prior military or law enforcement. They pride themselves in building long lasting partnerships both personally and professionally. Integrous Risk Solutions is thrilled to cheer on Tim McCreadie in his #39 Longhorn Chassis house car on the 2023 Lucas Oil Late Model Dirt Series trail.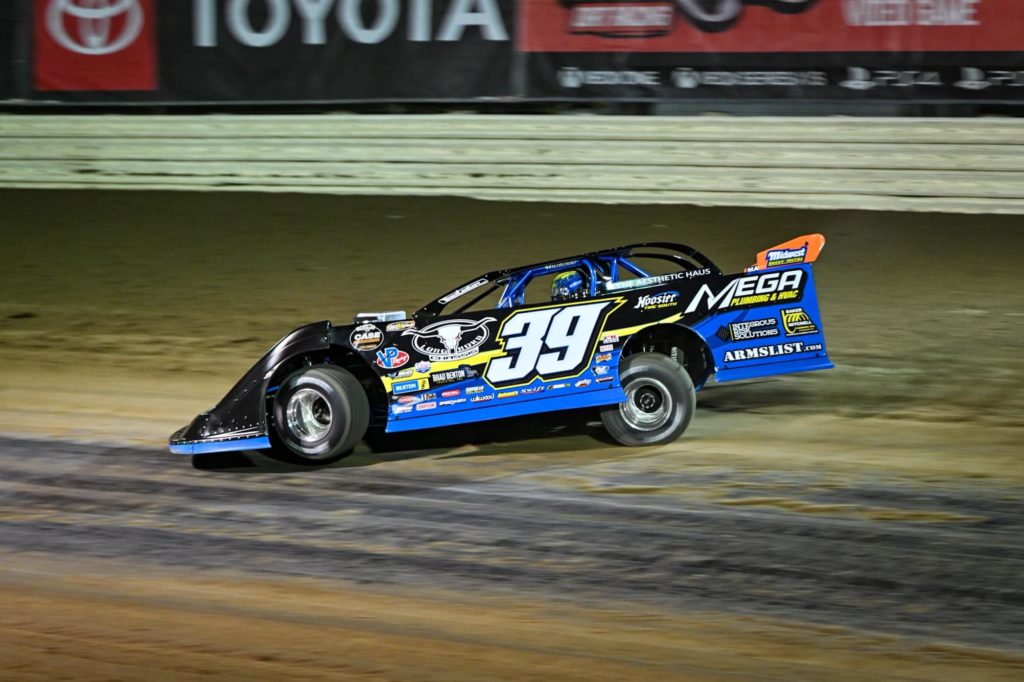 "We are honored to collaborate with a championship team like Paylor Motorsports and team owners Donald and Gena Bradsher," said Nick Rabenau, President of Integrous Risk Solutions based in Charlotte, North Carolina. "I met Donald at a non-profit event for disabled veterans, to which we quickly connected. Donald's passion for building relationships on and off the racetrack gained my interest in this partnership. As a priority with Integrous, our main values are innovation, performance, and professionalism. Donald and Gena's racing program is the walking icon of these values and aligns perfectly with our corporate mission to support those who serve our country!"
Paylor Motorsports is coming off a strong nine win season in 2022, which also saw them capture their second straight Lucas Oil Late Model Dirt Series National Championship. Tim and the #39 team have their focus set on a three-peat this season, as they will once again follow the entire LOLMDS schedule in 2023. Tim will officially lift the lid to his Super Late Model season this upcoming weekend in the 'Sunshine Nationals' at Volusia Speedway Park in Barberville, Florida, while the Lucas Oil tour will kick off on January 26-28 at Golden Isles Speedway near Brunswick, Georgia. View the entire tentative schedule by paying a visit to www.TimMcCreadie39.com or www.PaylorMotorsports.com.
"Partnering with Integrous Risk Solutions is truly an honor, as they share the same vision and core values of our Paylor Motorsports team," quoted team owner Donald Bradsher recently. "They do some really neat things and provide security for some of the biggest sporting events in the country. I invite all of our great fans to check out their YouTube videos (linked below) and see what they are all about. It's exciting to work closely with Nick (Rabenau) and to represent Integrous Risk Solutions in 2023 and beyond!"
Learn more about Integrous Risk Solutions by following them across social media platforms including LinkedIn, Facebook, and Instagram.
Introducing: Integrous Motorsports
Watch the Table Talk Video
Media Contact: Ryan Delph – Delph Communications